Eye Protection Equipment Suppliers in Sri Lanka, Safety Goggles, Spectacles, Eyewear, Portable Eye Wash Station, Bottles, Face Protection Systems, Emergency Eye Wash Bottle
Equipment for Eye and Face Protection
Emergency Eye Wash Bottle

Perfect for flushing particles such as pollen, dust, sawdust, smoke, etc.
All-in-One Solution Provides Immediate First Aid for the Eyes
Immediate response eye first aid for the laboratory, classroom, work site and public facilities.
This multipurpose solution is effective in rinsing impurities and irritants from the eye,
and in preventing damage from acids and corrosive substances that can occur after only 10 seconds.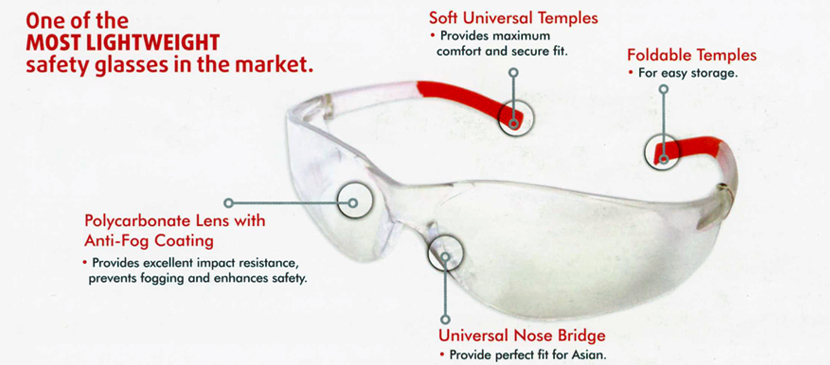 Lens Light Transmission Chart
| | | | | | |
| --- | --- | --- | --- | --- | --- |
| Lens Discription | Visible Light Transmission (VLT) | UV Light Protection 180-380nm | High UV Protection 380-400nm | Blue Light Protection 400-480nm | Infra Red Protection 780-1100nm |
| Clear Lens | 91% | 99.9% | 84% | 15% | 8% |
| Anfi-Fog Clear Lens | 91% | 99.9% | 84% | 15% | 8% |
| Amber Lens | 85% | 99.9% | 99.9% | 83% | 14% |
| Indoor/Outdoor Lens | 50% | 100% | 100% | 66% | 28% |
| Grey Lens | 18% | 99.9% | 79% | 82% | 56% |
| Silver Mirror Lens | 16% | 99.9% | 95% | 87% | 61% |
| Blue Mirror Lens | 20% | 99.9% | 99.8% | 85% | 60% |
| Flash Mirror Lens | 13% | 99.9% | 98% | 85% | 60% |
| Welding Shade 3 Lens | 10% | 99.9% | 99.93% | 99.9% | 97.5% |
| Welding Shade 5 Lens | 13% | 99.9% | 99.9% | 99.7% | 97.5% |
Equipment for Eye and Face Protection
3,101 total views, 2 views today